Minec is a Brazilian Company, specialized in unique minerals from Brazil, tracing its history since 1986.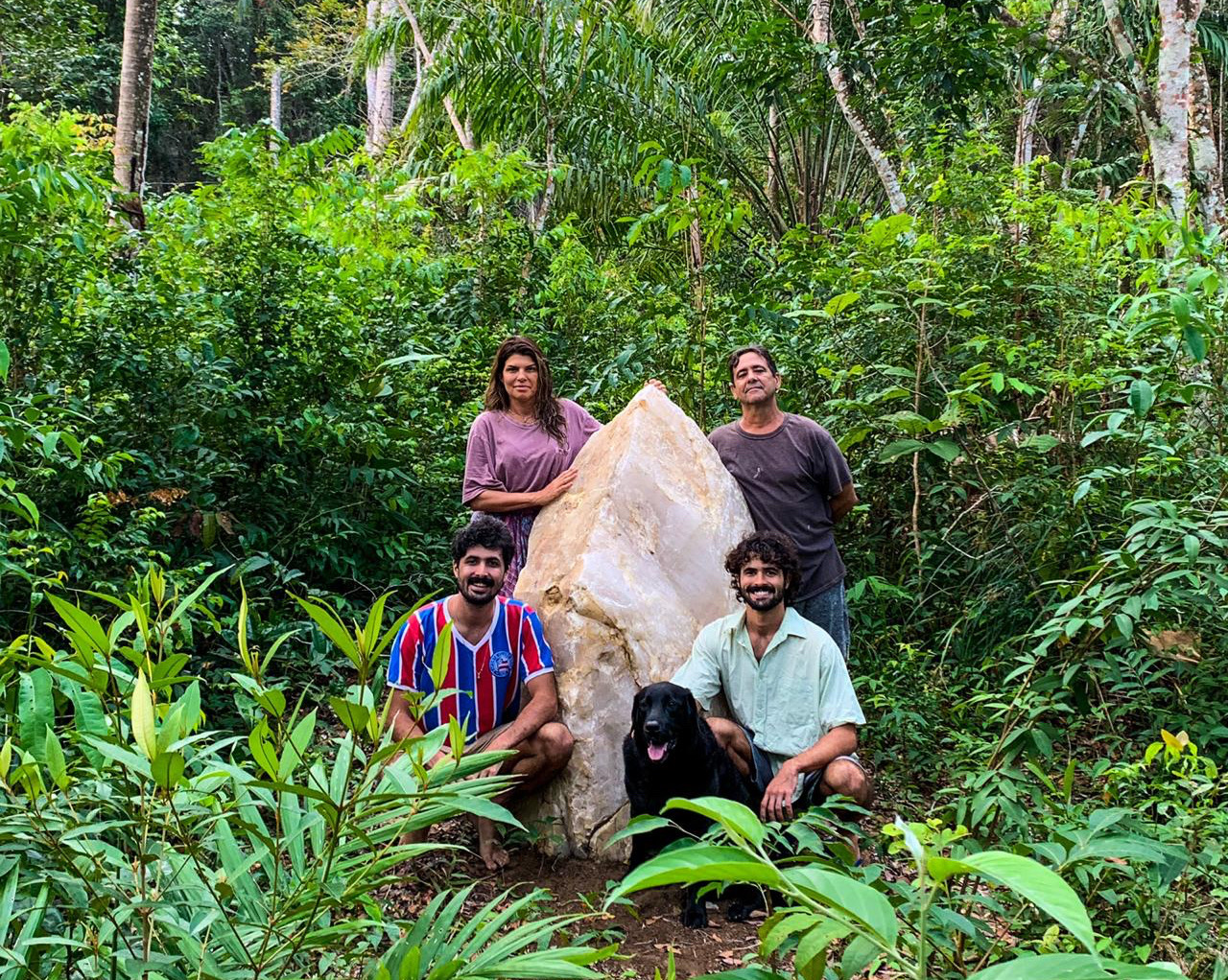 A family business
We began as an solo enterprise of our founder, Fernando, who after many years traveling in Asia came back to explore his home state of Bahia looking to become a supplier to the growing crystal demand he discovered abroad.
In 1993 Fernando was joined by Taomi, who became his life and business partner. For its first years they traveled together worldwide to gemshows, across Europe and North America visiting crystal shops with a car loaded with minerals.
In the 21st century the company grew from the car to the family home, then to a shop in a strip mall and finally to our warehouse which now sits a team of nine.
Our warehouse is now the last stop of the stones we gather from a network of other small scale family operations of miners and cutters from all over Brazil.
With them, Minec has built long term and inter-generational relationships, based on trust and friendship.
In 2020, Minec was reinforced by its second generation. After many years being part solely of our trade show teams, Gabriel left his white-collar job and Bernardo graduated from university, and both are now together elevating the company to a new era.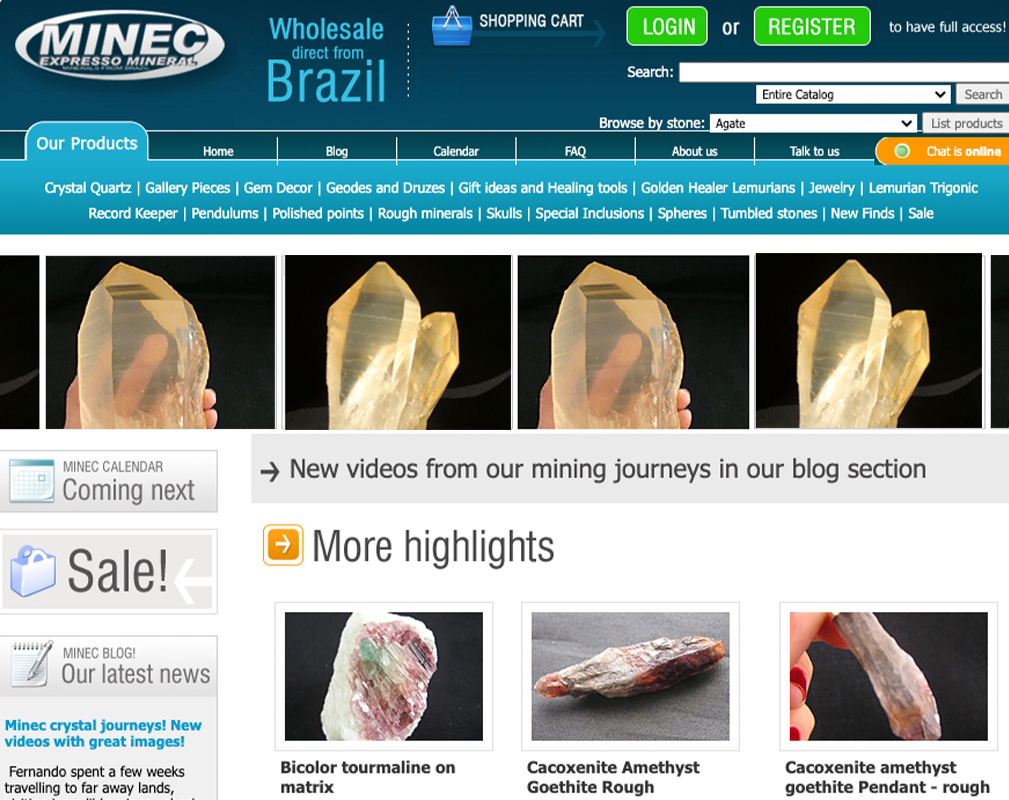 An online-business
We created our first website in 2003 and have been online ever since. From our warehouse in Rio de Janeiro we ship daily to businesses all over the world. On our social media and website, we hope that crystals sellers from every continent have a pleasant buying experience and close relationship with where their stones come from.
When we have your order in stock, we are able to have it delivered to you in just 4 days depending on where you are. With a fast delivery, impeccable customer-service and quality items, we aim to be your go to supplier whenever you need new Brazilian crystals.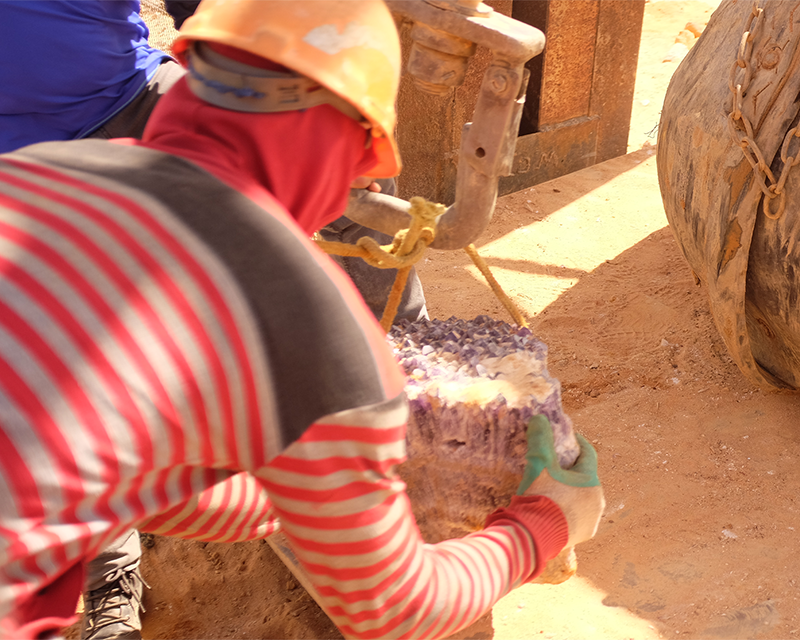 A responsible business
We pride ourselves in being a family business with both a global reach and local focus. Our stones are purchased from all over Brazil, from a network of mine owners, mining co-ops and stone cutters that we have built in our over 30 years of history.
Often distant and unknown to many in the stone business, the origin of the merchandise is of utter-most importance to us. We work closely with locals and miners, to make sure not only we update you on the most recent finds, but also to keep a short supply chain over which we are able to have the best possible oversight on its labor and enviromental practices.
@minecminerals